Managing stress: it is important, but it isn't what you think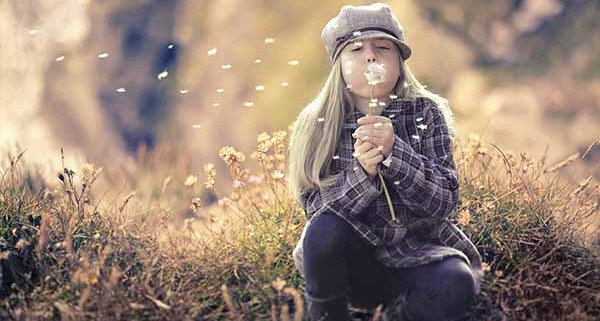 We have a tendency to make one big mistake when it comes to managing stress: we look inside ourselves.  Basically, we think, 'hmm… I don't like this feeling of stress, how can I make it go away?  How can I change my thoughts and feelings and take away this stress?'  And all that trying to directly control our own thoughts and feelings doesn't work too well.  Don't believe me on that by the way, check it out for yourself in your life.  Does trying to stop the feeling of stress work?  Often, in trying to directly control the feelings of stress, noticing that we are feeling stressed itself becomes something to be stressed about.  Once that cycle has started then any stress you happen to feel is amplified exponentially.  Yeah, not good. 
Our basic mistake is that we look inside ourselves, when we should be looking outside ourselves, to the context in which we live.  We should be asking ourselves this: is the context in which I live stress-inducing?  And what can I do about that?  There are two aspects of your context to consider, your lifestyle and the life events that you have experienced in the past year to two years. 
Let's start with your lifestyle.  Is your lifestyle a stress-inducing lifestyle? Well, do you:
Have so many tasks to do that getting everything done just isn't possible in the time you have?
Regularly spend time with people who are toxic, who criticise, bully and emotionally manipulate you?
Eat an unhealthy diet that has little nutrition? You might also eat a lot of empty calories or eat irregularly based on cues other than hunger.
Spend a lot of time being sedentary with little physical activity?
Rarely spend time in nature?
Feel isolated from the people you love, are they either physically or psychologically far away? Feel lonely most of the time?
Routinely choose to forego sleep (I don't mean that you have difficulty sleeping, I mean you routinely choose to get less sleep than your body is telling you that you need)?
Rarely do anything relaxing, joyful or meaningful to you?
Rarely spend time resting or playing?
Of course, all of us might say yes to some of the items on that list from time to time.  Parents commonly choose to forego sleep within the first year or so of their children's lives in order to provide their children with the care they need.  Most of us have had a time in our lives where we were really busy, when we did sacrifice joyful activities and rest for a month or two in order to accomplish something important to us.  But if you are nodding along to the list, especially if that's what your lifestyle has been like for a while, then you've become stuck in a stress-inducing lifestyle and it is no wonder you are feeling stressed.  The solution?  Your lifestyle has to change:
Cut your to do list down to size. It might help to talk it through with someone else.  If the area of your life that's creating all the extra tasks really can't be cut down right now then how can you take other tasks off your plate for a while?
Cut toxic people out of your life or at least minimise your exposure. When you are exposed, recognise that they are toxic and the things they say don't reflect reality.
Eat plenty of healthy food – whole, nutrient-dense food like fruit and vegetables and eat it when you are hungry.
Get some physical activity. If you don't have much time then just increase your activity within your daily life.  Even running as fast as you can for four minutes can help to get the endorphins flowing (run flat out as fast as you can until you can't do it anymore, then slow to a walk until you've recovered enough to run flat out as fast as you can again).
Get into nature. Even spending some time in your own backyard or keeping plants in your workplace or home is helpful.
Connect with the people you love. Even a quick phone call or text message here and there can be beneficial. 
Give yourself the opportunity to get the sleep that your body is telling you that you need. If you have difficulty sleeping, though, don't overthink it.  If you are having difficulty sleeping then just rest instead. 
Build relaxing, joyful and meaningful activities into your life. It doesn't have to be anything big that'll just add more pressure to your to do list.  For example, if you love music then take an extra moment or two to put on some music while you cook dinner or do housework.
Regularly spend time resting or playing. Play is so good for us.   Play helps us to unwind.  Parents have the natural advantage for this one.   Regularly play and chill out with your child.  Again, this doesn't have to be something big or grand.  Just find your child and play whatever they'd like to play.  Let yourself get into the game.
In addition to lifestyle, you also need to consider life events.  Even if your lifestyle isn't stress-inducing, a lot of big life events in a short space of time can push your stress levels up.  Think about your life in the past year to two years.  Have you experienced many of the following:
Death of loved ones including pregnancy loss
Loss of job or threat of job loss
Significant ill health and/or threat of death
Significant ill health in loved ones and/or threat of loved one's death
Moving house (if you've also moved cities this is much bigger)
Starting a new job or returning to work after parental leave or drastic changes in work role or conditions
Birth or adoption of a child
Ending a romantic relationship
Starting a romantic relationship
Financial difficulties
Major change in valued recreational or social activities including the loss of important friendships
Major change in how your family operates day to day, including a child starting school
Of course, you've probably experienced at least something from that least in the past two years.  Probably several somethings.  But if you are looking at the list and nodding away, again and again, if you are thinking 'whoa- a lot has happened these past two years!  Much more than normal' then it is no wonder you are feeling stressed!   Bonus points if a lot of it happened in the past year. You'll notice that not all of the life events are bad, in fact, some of them are good events but those events are still stressful and experiencing many positive life events in a short period of time will still make you feel stressed!  So, what can you do?
Firstly, ease up on yourself a bit. Stop giving yourself a hard time about feeling stressed.  If you've been thrown back and forth by life in the past couple of years, bouncing from major life event to major life event, you are going to be stressed.  That's a completely normal reaction.
Give yourself some time and space to adjust to all of the changes. If you can avoid making more major changes for a little while then do.  This isn't a great time to pressure yourself into making even more changes or into achieving something big.  At least recognise the amount of change you've had to cope with and find a little compassion for yourself for that.
If you've experienced loss then give yourself the time and the space to grieve. It might help to express your grief in a concrete way such as writing a letter, planting a tree, or putting a special picture in your home. 
If you've been bouncing from major life event to major life event, if you are coping with a whole lot of change and grief, then show yourself a little bit of kindness. How can you make your own life a bit easier for yourself for a while?  Could you outsource some of your housework or have a holiday from work or get your groceries delivered? 
If you are nursing a broken heart then you need to give yourself time to heal, just as if you were nursing a broken leg. You will heal.  But it is okay to rest up a bit.  This is a time for indulging yourself a little.  It doesn't have to cost money.  This is a great time to re-read an old favourite book, to regularly take long baths, or to have picnics at the park or beach.  If you had permission to just focus on your own healing, what would you do?  If you've just thought of something big that you can't actually do like 'go on holiday to an island for a month' then think about exactly how that'd help.  Is it that you associate beaches with healing and relaxation?  Is it the alone time?  Or is it the permission it would give you to just rest?  How can get a similar effect in a doable way in your actual life?       
Apply it in your life:  Don't fall for the mistake of looking inside to explain your stress.  Instead, look to your context.  Are you living a stress-inducing lifestyle?  Have you experienced a lot of major life events in the past two years?  Change your lifestyle and give yourself the time and space to heal.
https://www.koawhittingham.com/wp-content/uploads/2016/01/AA_600woman-546207_1280.jpg
400
600
Koa
Koa
2016-01-04 09:13:17
2016-01-04 09:13:17
Managing stress: it is important, but it isn't what you think