What if my child is both distressed and misbehaving? Use connect and shape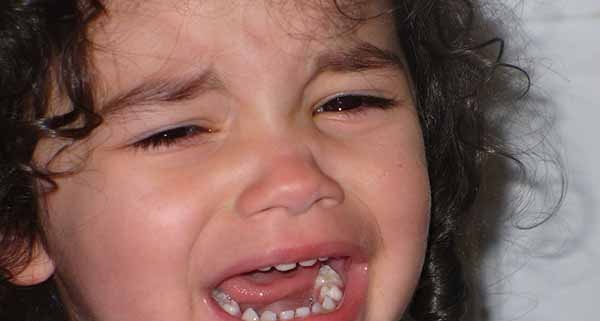 You may have heard that when your child is distressed you should be responsive: responding in a compassionate and caring way.  You may also have heard that you should reflect back to your child their feelings or their desire ('you are feeling sad' or 'you'd really like that ice-cream') and problem-solving the situation with your child if that makes sense.  Responding with care and acceptance, naming the emotion for your child, helping them to problem-solve if that's appropriate will strengthen your relationship and improve your child's emotional intelligence.   But when it comes to misbehaviour – yelling, whinging, temper tantrums, aggression – you have probably heard that it is important to not accidentally reward (reinforce) their misbehaviour with attention or giving in.  That doing so may cause actually strengthen these negative behaviours in your child, making them more likely in the future.  Instead, you may have been advised to use strategies like planned ignoring, logical consequences or time out.
Like many parents, you may have found the confusing contradiction within this standard parenting advice.  You may have wondered how you should respond when your child is both distressed and misbehaving.  Do you carefully ignore ensuring that you don't accidentally reinforce the misbehaviour or respond with compassion, reflecting your child's feelings and helping them to problem-solve?  Confusing, isn't it?  Like many parents this confusion may have become an anxious, stressful quest to neatly divide your child's behaviour into 'distress' and 'misbehaviour'.  But that's impossible.  Children commonly display misbehaviour and feel distressed at the same time!   Temper tantrums are the classic example of a child who is both very distressed and engaging in the kind of behaviour that you don't want to be accidentally rewarding. 
Well, here's the thing, when your child is both distressed and misbehaving you can be both responsive and compassionate to your child's distress and carefully ensure that you don't reinforce the misbehaviour itself.  I call this: connect and shape.  Here's how to do it:
When you've recognised that your child is both distressed and engaging in misbehaviour, then start by reflecting your child's emotion and/or their desire with in a calm and accepting manner. Think: 'You are feeling…' or 'You wish…'  For example, you might say, 'You are feeling really sad.  You wish we could stay at the park'.
Next, make it as easy as possible for your child to engage in a more appropriate behaviour. The easiest way to do this, that you'll find yourself using again and again is to simply remind your child that you are available.  They just need to ask for your help or comfort in an appropriate way.  For example, you might say something like, 'I can give you a cuddle.  If that would help just ask.'  Or 'I'd be happy to help you out.  Just ask for help and I will.'  At times, you may also find it useful to remind your child of particular ways they like to calm down, to put specific activities within sensory distance or to model alternative behaviours.  Whatever you try, don't go on and on about it.  Make your availability clear and then be quiet.
The next step is to watch and wait. Remain within sensory distance to your child but do not respond to the misbehaviour itself.  Keep yourself calm and accepting of your child (you might like to practice deep breathing, mindfulness or compassion exercises).   You are waiting, as long as it takes, for your child to do something that's better than their usual misbehaviour.  Sometimes it can be a long wait.  If it is a very long wait, you may even feel that it is okay to remind your child again that you are available with help or comfort, the moment they ask for that in an appropriate way.  This is fine, but do remember not to go on and on about it because doing so may accidentally reinforce the misbehaviour.  For the most part, you should be calmly quiet.  The behaviour that you are waiting for doesn't need to be perfect.  It just needs to be a definite improvement.  For example, yelling 'I'm angry!' is a definite improvement on physical aggression.  As yelling, 'I'm angry!' becomes the norm, and physical aggression becomes a thing of the past, you can expect more again.  Perhaps waiting until your child says, 'I'm angry' instead of yelling it.
Once your child has behaved in a more appropriate way, even if it is far from perfect, respond to that behaviour. If your child has asked for help, then help them.  If they are telling you how they feel, then listen and respond with compassion.  If they ask for comfort, then comfort them. 
Using connect and shape you can both be responsive and compassionate to your child's distress, helping your child to develop emotional intelligence and ensure that you are not reinforcing misbehaviour at the same time. 
Apply it in your life:  Try connect and shape out the next time that your child is both distressed and misbehaving.  How does it work for you?
References
I've published a paper discussing connect and shape within the scientific literature, the reference is:
Whittingham, K. (2015).  Connect and shape: a parenting meta-strategy.  Journal
of Contextual Behavioural Science.  4 (2), 103-106.
The paper is here: connect and shape
https://www.koawhittingham.com/wp-content/uploads/2015/12/AAchild600.jpg
450
600
Koa
Koa
2015-12-20 12:00:52
2015-12-20 12:03:31
What if my child is both distressed and misbehaving? Use connect and shape